Structured writing session to help you keep focussed. Drop-in and leave when you like.
Do you need to write up a dissertation, report or essay?
Do you want to get focused, get started and keep going?
Write Time - online every Thursday 10-12 noon
NEW! Wednesday session from 26th October 2022  3-5pm
Drop-in session, start and end when you like
Hosted by an ASK writing advisor, your expert 'guide-on-the-side'.
Meet online, cheer each other on, crush those writing goals
Sign up ahead via the link below - you will receive an MS Teams invite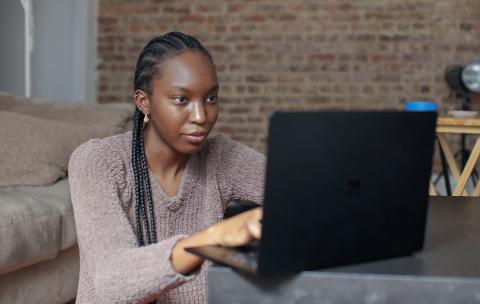 Here's how the sessions work: 
10.00 Brief introduction and outline of how it will work.  Switch off social media, emails and other distractions and prepare to focus. 
10.05 5 minute 'free writing' – what do you want/need to work on today? 
10.10 make a note of your intention today (what you want to achieve). 
10.15  1st sprint.  Timer set and everyone works for 25 minutes. 
10.40  break to stretch/coffee/chat , reflect on what achieved.  Reset intention 
10.50 2nd sprint.  25 mins writing 
11.15  break to stretch/coffee/chat, reflect on what achieved.  Resent intention 
11.25 3rd sprint  25 mins writing 
11.50  final reflection – what do you need (or want)  to do next to move your writing on? 
The main room will be a space to welcome people, to work together and to check in during breaks.  If you have questions for the writing advisor, we will open a breakout room to speak privately. 
Sessions are open to Falmouth University students and Cornwall-based University of Exeter students – just enter your Uni email on the booking link.   
Book ahead via link above or to join on the day, email ask@fxplus.ac.uk for the joining link
Etiquette 
We will write alongside each other during writing sprints and try not to break others' concentration (for instance by talking or using phones). 
If you would like to speak with the ASK advisor during a writing sprint, raise your (virtual) hand or send a message via Chat.