Autumn 2022
Studying and researching in another language is an amazing achievement but can be challenging no matter how fluent you are. If English is not your first language, our language webinars aim to support and guide you through some of these challenges.
The sessions are run by the Languages EAP Team (English for Academic Purposes) and are free for students and researchers of Falmouth University.
Webinars are delivered via MS Teams,  which you can access via Office 365 using your Falmouth login.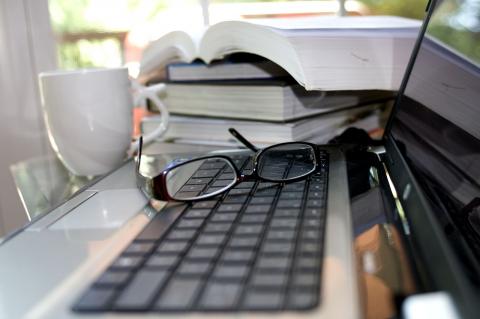 Courses starting Oct 3rd
Please read the descriptors below and use the link at the foot of the page to let us know which courses you're interested in joining.
Academic English
These weekly webinars support you with your written assignments during the 710 module. The sessions are aimed at anyone for whom English is a second (+) language, and are an opportunity to receive language and academic skills feedback on your written work and to meet other international students from different courses.
Content is negotiated depending on the language and skills background of the attendees but indicative content includes:
Academic style and the language and vocabulary used in formal writing

Using your reading in your writing. Paraphrasing and the language of referencing

Writing concisely and clearly

Smooth writing – using vocabulary and grammar to create flow in your writin

g
Social English
These weekly sessions consider the historical and cultural background to British society and institutions, and provide an insight into daily life. The language input focuses on functional English for everyday situations and colloquial expressions. We'll also try to answer any questions that you have about daily life and English language.
Online study groups
This series of weekly workshops is available to any students who have attended the academic English webinars in a previous study block. The content will be negotiated depending on who registers for the class, but it is an opportunity to ask questions, share ideas and gain feedback on writing/presentations from an English language tutor and other students studying distance Masters courses.
Registration
Let us know which sessions you're interested in by completing this form - you'll need your university login and password. We'll email your university account with details of times etc. the week before the classes start on October 3rd.
Tutorials
Students can also book 1-1 tutorials for language and writing skills feedback on pieces of work. More details available here.
Contact the Languages EAP Team with any questions.