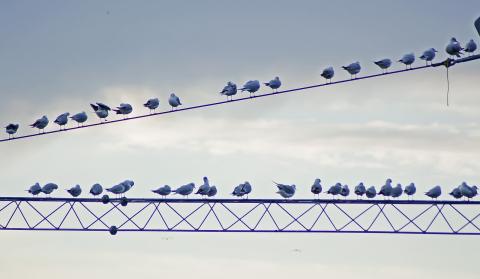 Language Exchange
Would you like to learn another language or about a different culture in a relaxed way? The Languages team may be able to put you in touch with speakers of your target language or someone from a particular country, who is interested in sharing their experience. 
Language Connect 
Are you an international student, researcher or staff member who would like to meet others from your country, or who speak the same language? Then, Language Connect aims to put you in touch with similarly minded people. 
How it works
We'll add you to the Exchange and Connect database and if there is a match, we'll email you both suggesting you come along to the Intercultural café. This means you can meet in person on campus over a free drink and cake, and they'll be other people there too! If you can't make that, you can contact your match yourself and arrange to meet up on campus or online if you are a distance learner.
We are lucky that our campuses have students from a wide range of countries studying at them, but the numbers from each one can be low. This means that unfortunately we may not always be able to find a match. We'll keep in touch with you about our progress and any other opportunities to meet people who are interested in different cultures and languages.
Please note, you must be a member of Falmouth University, the University of Exeter in Cornwall or Falmouth Exeter Plus to join Language Exchange and Connect.