Welcome to your library checkpoint
Quickly discover what you need to know about your library in your first week or two.
Review our Library Checklist to see what you should do to get up and running.
Take a look at our Freshers Library Support poster to find out about key support and resources for new students.
Try a self-guided tour if you want to go a bit further with your exploration!
Your checklist
To make sure you're ready to use the library for your first few weeks we'd recommend having a go at the things on our checklist.
Use the ticks to access links to more information about each point. 
Library tours
If you're on campus come and join one of the library tours that will be running at Penryn campus at 2pm and 4pm between the 12th and 23rd September.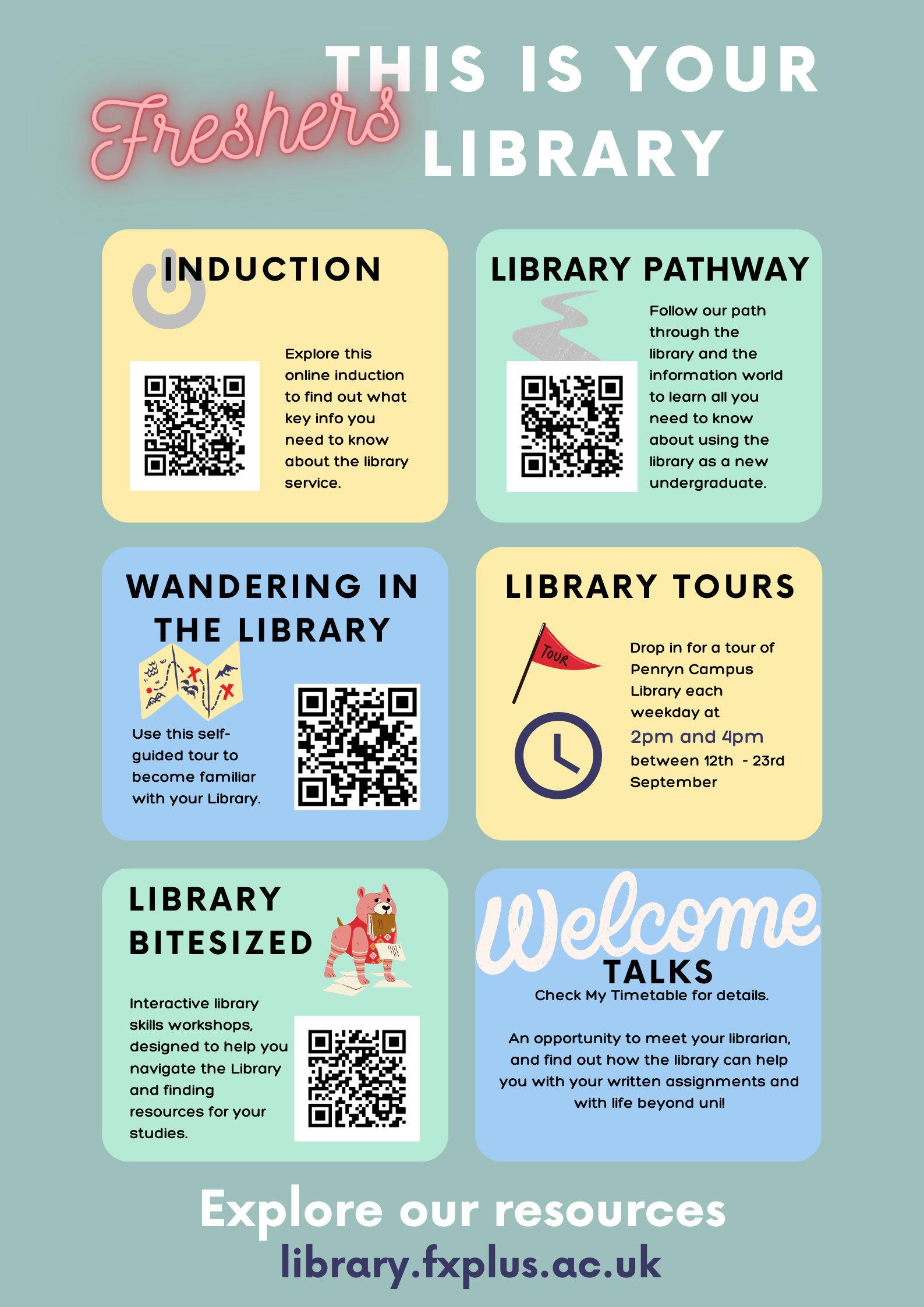 Ways to find out more
Have a look at some of the ways to find out more about your library in our Freshers This is your Library poster
We recommend that you:
And for further information or to ask us anything at all head to the FXPlus library website where you can access Library Chat or find out about all the ways to contact or meet the library team.