Find answers to frequently asked questions or common issues relating to research projects.
You can also find more answers to student related questions at the Compass FAQ including Library FAQ
If you haven't found an answer to your question please contact the library team directly via email, phone or using Library Chat.
Our top tips resources below may also be useful to look at before you start work on a dissertation or research project.
Have a look at some of our tips below before you embark on your research for your dissertation or research project. Follow the links to useful resources in the infographic.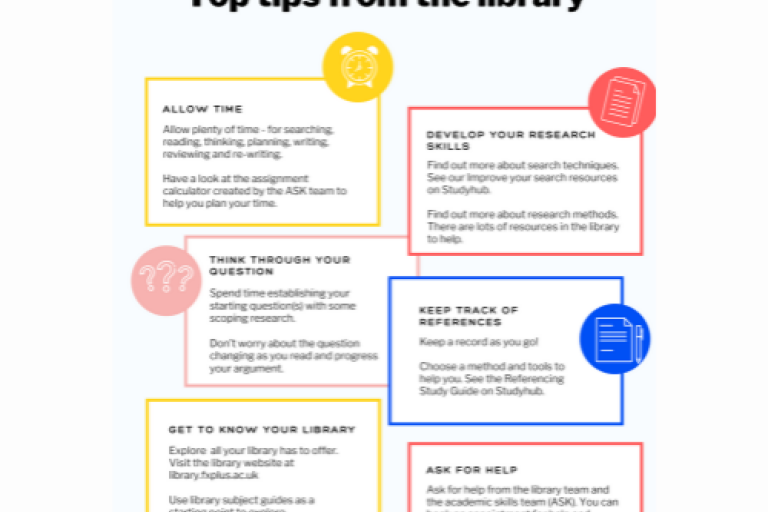 Find out about key tools to help you with your research using the library. See the relevant guide for you (Falmouth or Exeter). 
Each guide has links to tools or resources.