This activity will help you to discover resources outside of your library collections. For research projects, you will need to undertake more comprehensive searches. This will involve searches outside of your library collections.
(We always recommend you start with Library Search to discover all that your university library collections have to offer - see Activity 3)
Instructions
Use the guidance below to look outside our collections. 
Explore some of the recommended places for searching. (We recommend opening a new tab or using a mobile device)
Find out how you request items not currently held by the university library using the links provided. If the library doesn't currently have access, it may be able to arrange access for you from another library or even add it to the collections.
Make notes of what you find. You can use the notes area at the bottom of the page or make your own notes elsewhere.
If you would prefer to access this activity as a Word document please do so.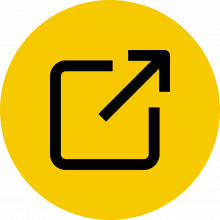 Places to look outside of your library collections
GOOGLE SCHOLAR
Have a look at Google Scholar to see what you can find.
This is a search engine that searches academic literature. It pulls information from university repositories, journal publishers, and other 'scholarly' identified websites.
Be aware though that you may not be able to access the full text and what you find may not be peer-reviewed.
Watch our walkthrough video here and then have a go at searching using keywords for your topic using the link above.
JISC LIBRARY HUB
Library Hub Discover from JISC gives you access to details of materials held in many UK national, academic and specialist libraries.
Library Hub Discover currently contains records contributed by 179 institutions. 
See if you can discover resources you may not know about. Then double check Library Search and if we don't have it you can try requesting it.
SCONUL ACCESS SCHEME
Find out about SCONUL Access (UK students only).
SCONUL is a scheme which allows many university library users to access study spaces or books and journals at other libraries which belong to the scheme. 
To find out more about the scheme, who is eligible, and how it works, visit the SCONUL ACCESS website.
JOURNAL DATABASES
Have a look at some relevant databases or digital collections. You can find these on your subject guides. Journal databases contain information about journal articles, offer more advanced searching options, and can help you discover information outside of your university library.
When using Library Search if you do not select the full text filter then you will get some results which only contain the bibliographic details of an item or article. You may find an abstract is available which is a short summary of the article to help you discover whether it would be useful. This can help you decide whether or not to request it from your university.
Abstracts and Indexes
Some databases may contain abstracts or indexes only. Abstracting and indexing are two different ways of compressing content into an abbreviated form.
An abstract is a summary of a document whereas an index acts as a guide and includes things like subject terms and headings.
Use 'Expand your results' (Falmouth only)
In Falmouth University Library Search try expanding your results to include resources Library Search knows about but cannot provide access to i.e. the library doesn't have in our collections or via open access collections.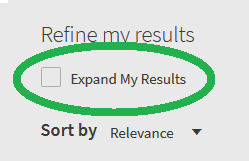 How to request things we don't have
Exeter requests
See the Document delivery information regarding requests as a University of Exeter student